Eureka O'Hara drops Body Positivity music video Featuring Kandy Muse, Adam Barta and Farrah Abraham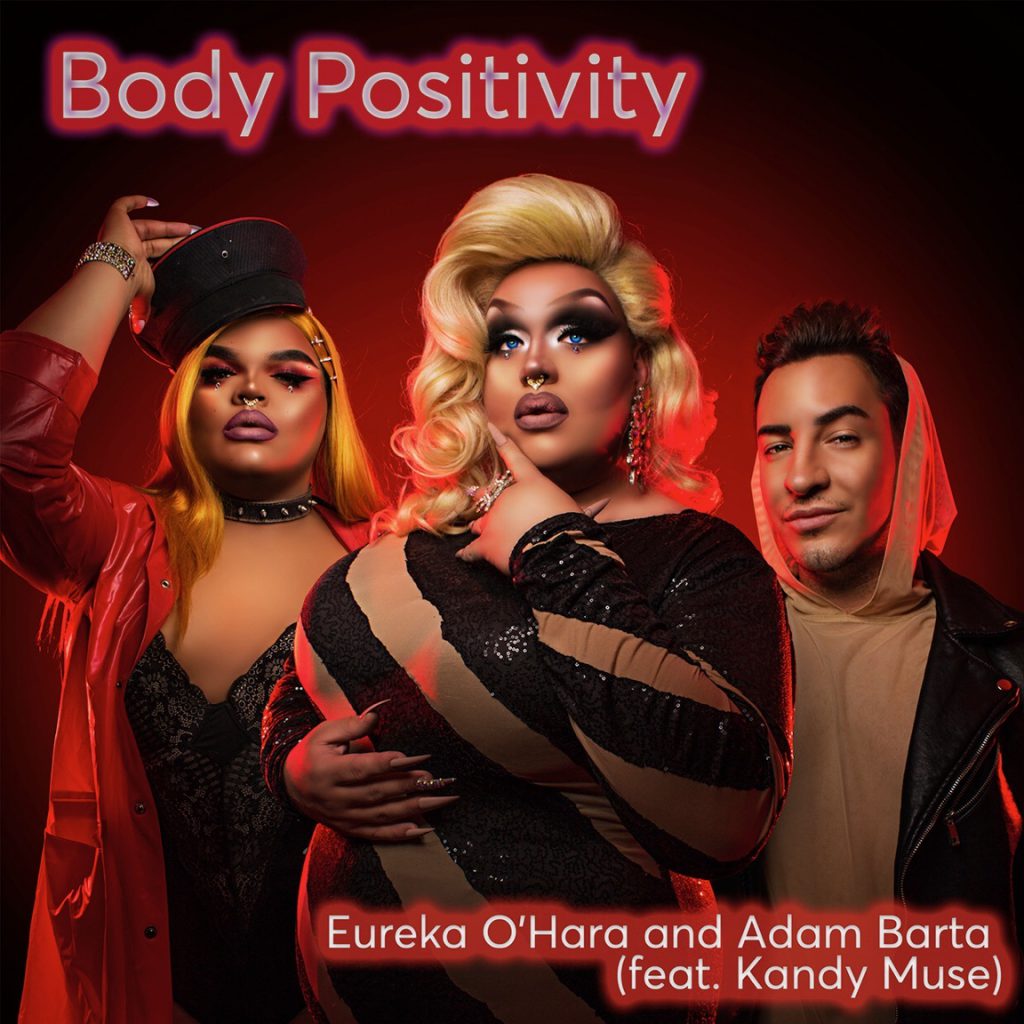 On the heals of the surprise elimination of RuPaul's Drag Race – Season 9,  Episode 5, Eureka O'hara drops her new song, BODY POSITIVITY, with Adam Barta and Kandy Muse, featuring Farrah Abraham. Watch fellow RuPaul's Drag Race – Season 9 sisters make cameos explaining what their favorite body parts are.
Eureka says "It's about loving the skin you're in and who you are, every inch. No matter size, color or shape."
Available on iTunes 4.25.17 – Preorder NOW
https://itunes.apple.com/us/album/body-positivity-feat-kandy-muse-single/id1229787648
Download the song and join the #BodyPositivity movement by posting your own body positive video.
Also starring:
Adam Barta
Kandy Muse
Aja (as Linda Evangelista)
Special appearances by:
Farrah Abraham
Cynthia Lee Fontaine
Peppermint
Sasha Velour
Charlie Hides
Alexis Michelle
Shea Coulee
Milk
Michael Musto
Haus of Aja – Momo Shade, Dahlia Sin
NickDZART
Song by: ELECTROPOINT
Directed by: FAITH JOHNSON